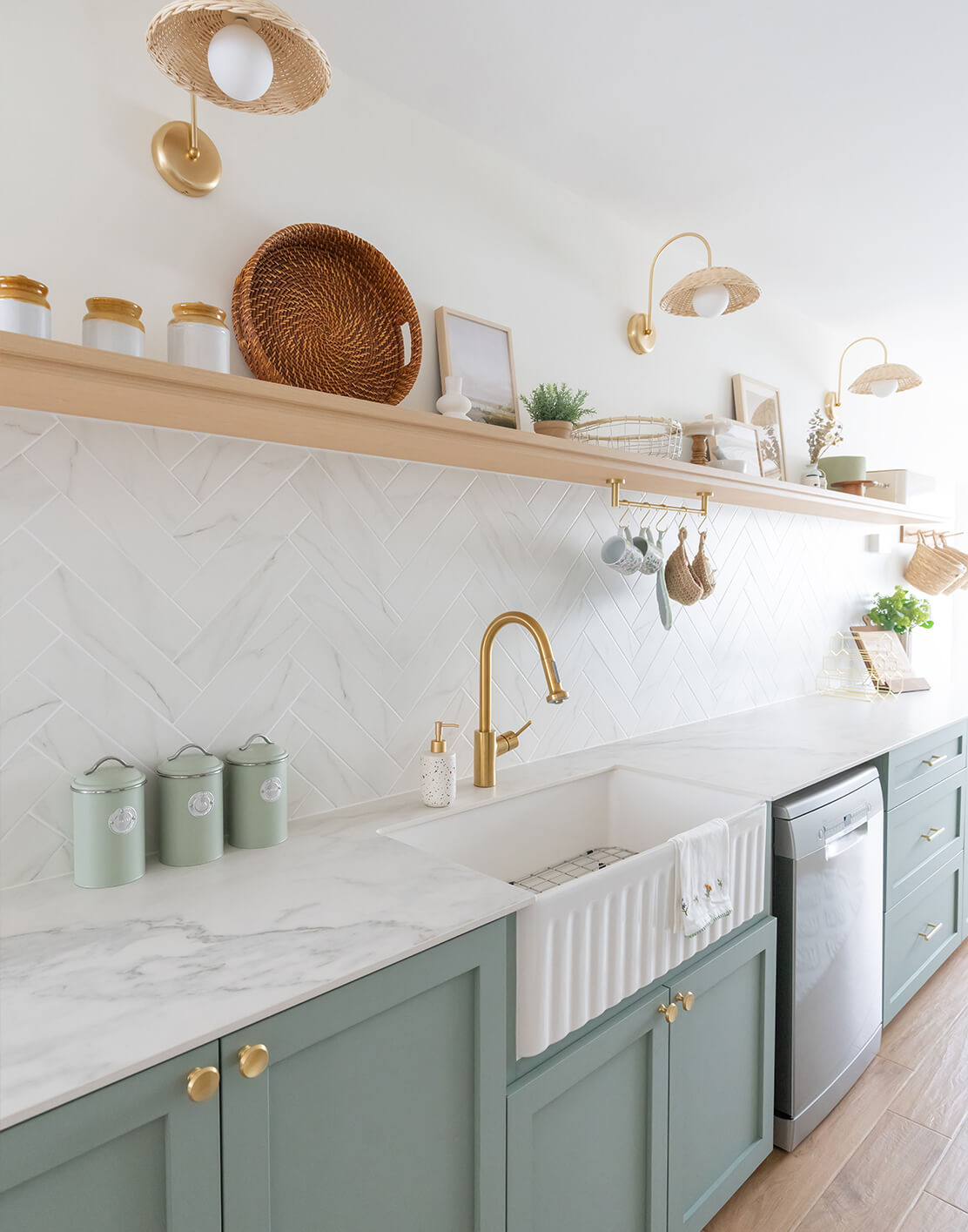 Stylist Priscilla Tan is launching a new online interior styling course and we're delighted to be offering a £100 discount for any attendees that spend over £250 on the Sian Zeng website. Read on to find out more!
Priscilla Tan is an interior stylist based in Wellington, New Zealand. Her designs always strive to bring out her clients' personalities but are also characterised by the captivating stories, Feng shui design elements and clever storage planning that she weaves into every scheme. 
"I believe that a well-designed space should not only be aesthetically pleasing but also functional and tailored to the individual," Priscilla explains. "By carefully curating storage solutions, I ensure that every item has its place, allowing the space to feel organised and effortlessly elegant. I also incorporate the principles of feng shui to imbue spaces with balance, harmony and positive energy, creating environments that promote well-being and a sense of tranquillity," she adds.
Here at Sian Zeng, we've admired Priscilla's interior style for a long time and we've loved seeing our Hua Trees mural wallpapers used in several of her projects. 
We were also really excited to hear about her online interior styling course which shares lots of tips and ideas on how to design a Pinterest-worthy home. 
Priscilla gave us a sneak peek into the course and revealed some of the key ingredients that make a room feel as beautiful and put together as the ones we swoon over on Pinterest or Instagram.
1. Statement Wall
A statement wall makes a striking focal point, such as the one she created in this nursery using our Hua Trees Wallpaper. Use bold wallpaper, a vibrant paint colour or unique wall textures to make it stand out and reflect your personal style.
2. Cohesive Colour Palette
Choose a colour scheme that can flow harmoniously throughout your entire home. Opt for a combination of colours that complement each other and create a visually appealing atmosphere.
3. Attention to Detail
Pay attention to the small details that make a big difference. From decorative knobs and door handles to carefully chosen accessories, these finishing touches can elevate the overall feel of your home.
In the course, Priscilla will also cover: 
How do I bring my personality into my own home? 

What are some ways to display things I have collected?

How do I work out the correct furniture sizes and find designs that will go with my home?

How to create my dream home and what colours should I use or avoid?
Perhaps you're a new homeowner, are looking for your next home or you're itching to spruce up your current home. You might even be a property agent hoping to stage a home that you're selling. 

The Styling Guide by PT is a step-by-step home-styling online course that will give you all the info you need to achieve your dream home. And don't forget, course attendees will also receive a £100 discount when spending over £250 on the Sian Zeng website. Start the transformation by signing up to her course today!
Read more on the blog: 
8 Nursery Wallpapers Children Won't Outgrow for a Decade (or More!)
Can You Use Wallpaper In the Bathroom? 
10 Wild and Dreamy Bedroom Feature Wall Ideas
See Comments