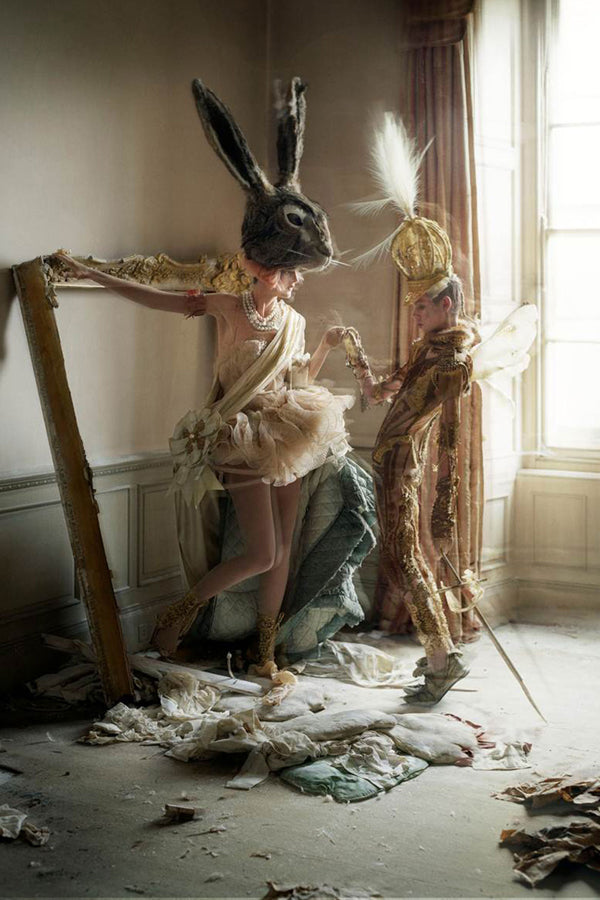 Today is the last day of Tim Walker exhibition at the
Somerset House
. The curator in my opinion has done a really fantastic job at putting together his work. When I entered the exhibit, it felt like I was walking into a Tim Walker world with words across the walls, gigantic props positioned across the exhibit  and even his photographs were placed onto wooden crates filled with straws.
Tim Walker
was and still is a major inspiration for most of my work. Many of his photos tell an epic tale and are staged so beautifully. Even though a lot of his themes come from well known fairy tales, he has managed to inject some sinister elements into them, twist them and present them in a quirky way. They are fairy tales for adults.
At the entrance of Somerset House.
From Tim Walker's Book
See Comments