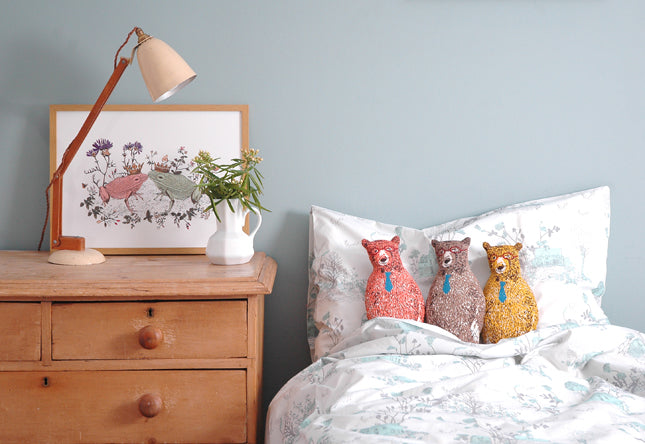 Decorating your home can be a whirlwind of emotions, both anxious and exciting: many find the desire to 'get it right' to be quite daunting. After you have spent money designing your home, you don't want to be redecorating it again the following year. In order to avoid this, research is key. I have found a few books and magazines that may be able to help you along the way, bringing out your creative juices, and making decorating your home as enjoyable and easy as possible!
Magazines
Elle Decoration
www.elledecoration.co.uk/
Ideal Home
http://www.housetohome.co.uk/idealhomemagazine
House Beautiful
http://www.housebeautiful.co.uk/
House & Garden
http://www.houseandgarden.co.uk/
Good Homes
http://goodhomes-magazine.com/
Books
The Art of Living
by Claudia Steinberg (Author) Barbel Miebach (Photographer)
Flea Market Style
by Emily Chalmers
Undecorate: The No-Rules Approach
To Interior Design by Christiane Lemieux
Domino: The Book of Decorating
by Deborah Needleman
Creative Walls
by Geraldine James
Blogs
Apartment Therapy
http://www.apartmenttherapy.com/
The Selby
http://theselby.com/
Abigail Ahern
http://abigailahern.com/
Design Sponge
http://www.designsponge.com/
There are a huge amount of resources out there with home design information. As well as magazines, books and blogs, there are digital networks such as Instagram and Pinterest that will help your search if you specify what you're searching for. Our pinterest
http://www.pinterest.com/sianzeng/
is always being updated with inspiring design ideas and the home trends we are loving. While browsing
our website
, you can also look at how we have styled our products. Here are a few of my favourites that might get you excited to get creative:
Sian Zeng - Bears
,
Sian Zeng - Bear Kits
,
Sian Zeng - Kissing Frogs Print
Sian Zeng - Flying Pig Print
, Sian Zeng -
Flying Pig Cushion in Pink
 Sian Zeng -
Magnetic Dino Wallpaper - Yellow Green
, Sian Zeng -
Dino Wallpaper - Yellow Green,
Sian Zeng -
Magnets
What are your favorite resources to gain inspiration?
See Comments