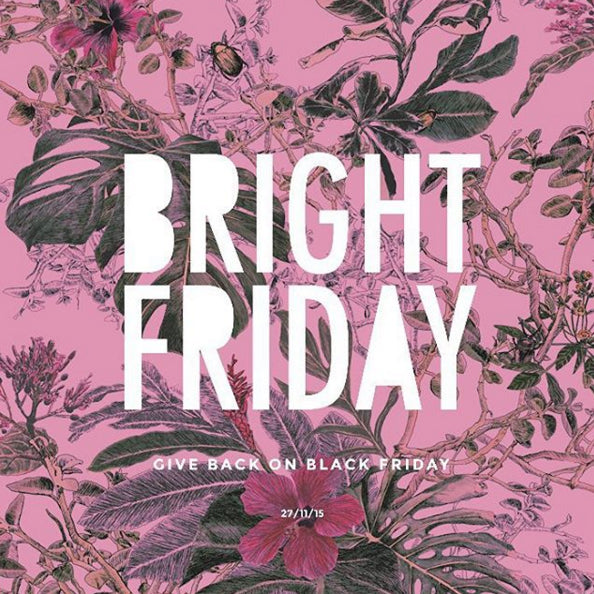 Tomorrow on Black Friday, we will be offering an alternative,
Bright Friday
, where instead of offering discounts, we will donate 15% of our sales that day to charity. We have partnered with
Doctors of the World
, an organisation which is providing healthcare to refugees in Calais and in the Greek islands, as well as running a London clinic in Bethnal Green, who offer services to excluded groups such as refugees and those with no fixed address. We have joined up with
Papermash
and
Chocolate Creative
who will also be taking part on the day, and you can find out all the information from
www.brightfriday.co.uk
. So head over to the
Sian Zeng Website
tomorrow to give back on Black Friday, or you can donate £3 by texting DOCTOR to 70660.
From Leigh Daynes, Executive Director, Doctors of the World
"Doctors of the World UK, part of the international Médecins du Monde network, believes in a world in which all vulnerable people receive healthcare whether they are affected by poverty, exclusion, war, natural disasters or disease. They are a unique organisation, delivering both UK and international programmes, that aim to address long-term problems rather than quick fixes. In 2014, the Doctors of the World UK Bethnal Green Clinic performed 4,454 basic primary healthcare consultations for some of the most vulnerable people in society, highlighting just how important their services are. Doctors of the World is also currently providing an array of vital medical services to refugees through teams of doctors, nurses, psychologists, social workers across key locations such as the Greek islands of Chios, Lesbos and Tilos, in the Calais 'Jungle' camp where they have been for over 12-months, and Germany, where many refugees arrive exhausted and suffering from chronic conditions and trauma. By supporting Bright Friday you are directly helping refugees, who are fleeing conflicts and war zones and are in search of a better life, even more urgent as we move into the Winter and conditions deteriorate. To find out more please visit
www.doctorsoftheworld.org.uk.
"
Lynne Robinson, founder, Papermash.co.uk
"On such a crazy shopping day as Black Friday, we want to do something positive and use that spending to help support a charity whose work we admire for the work they are doing with refugees in Calais and also with vulnerable groups in their London clinic."
See Comments