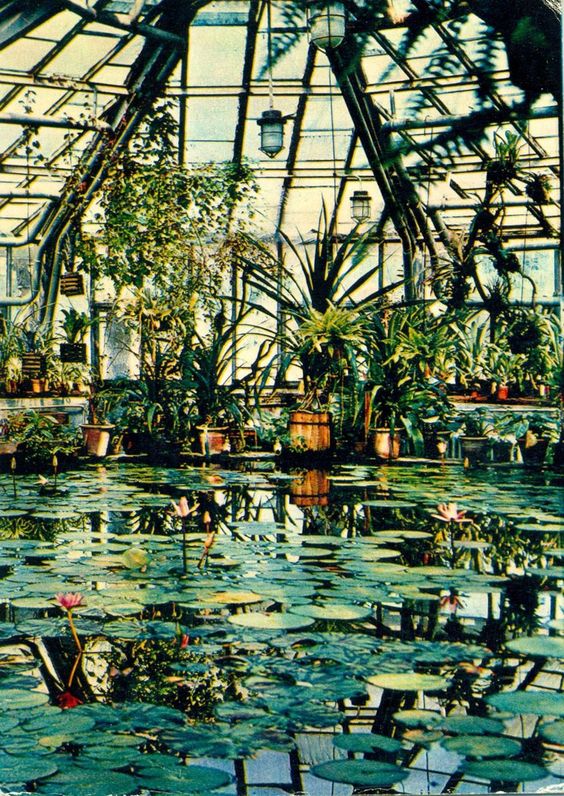 The studio we occupy in Cockpit arts works almost like a greenhouse, with an abundance of sunshine pouring through the vast windows onto the ever growing collection of succulents. A greenhouse can have so many uses, offering a sheltered spot for potting and sowing, an added area of garden beauty, or maybe just a tranquil place to stop for a pot of tea. Greenhouses come in many shapes and sizes, and there will always be a way to fit one to your specification, whether your garden is big, small or you don't have a garden at all. We have been admiring the fabulous collection of greenhouse images scattered throughout Pinterest, from quaint, traditional greenhouses, to stunning abandoned greenhouses, to tremendous botanical gardens complete with a pond in the middle! Here are a couple of our favourites for you to swoon over…
 Indoor greenhouse seating via This Ivy House.
 Abandoned victorian style greenhouse, Villa Maria, Lake Como, Griante, Cadenabbia via Messynessy.
 Mini greenhouse via Seasons.
 Moscow Botanical Garden via Soviet Postcards.
 Greenhouse within a greenhouse via Dyke and Dean. Like this post? Head over to our Pinterest page or follow us on Instagram, Facebook and Twitter to see more inspiring pictures…  
If you would like to receive more information about our offers and new collections, please sign up to our newsletter here.
See Comments