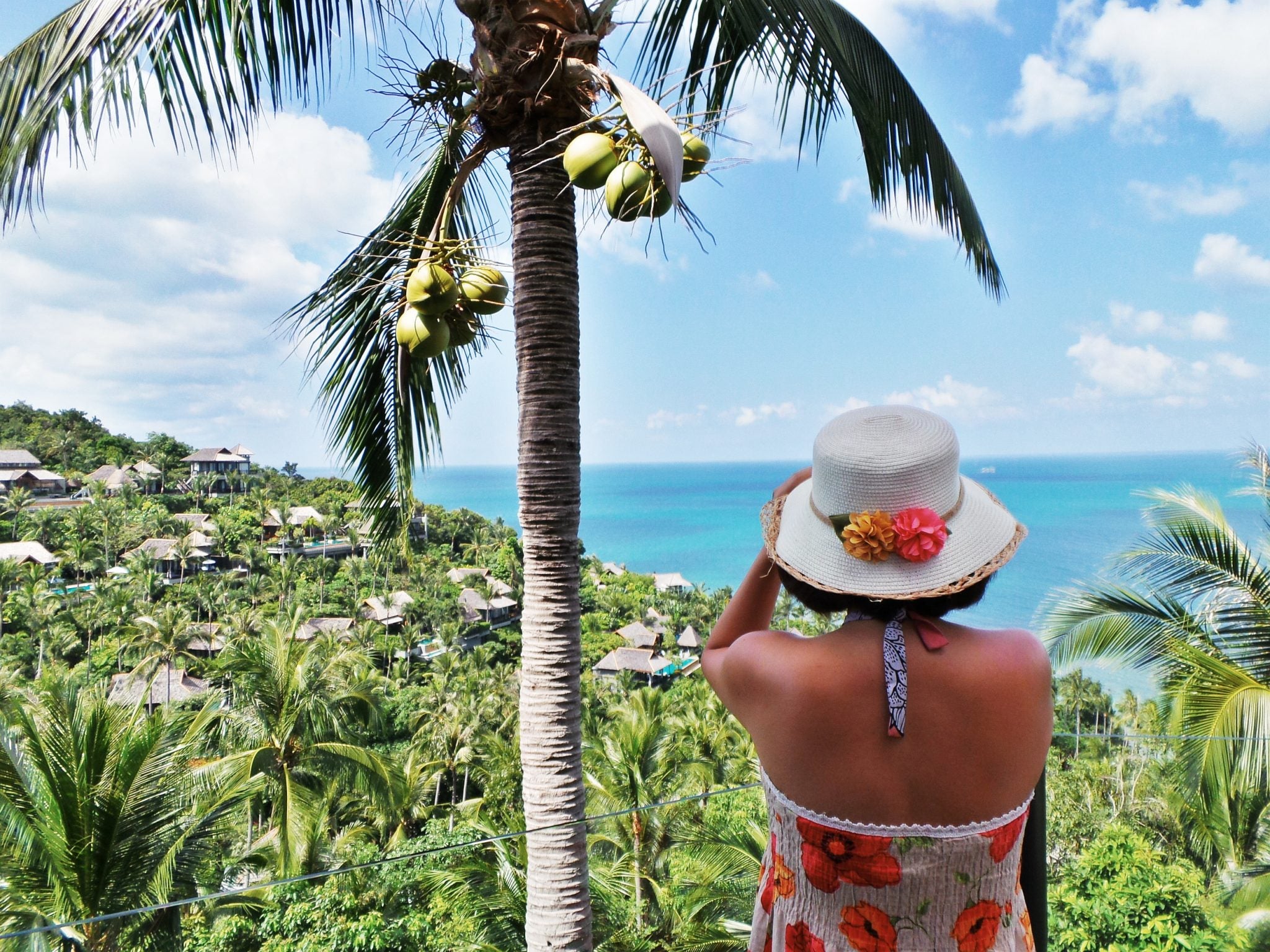 Thailand is an incredible place to visit with its rich cultural heritage and abundant plant life due to its tropical climate. I thought I would share images of some of the most beautiful and enjoyable places I've been to this January. Best time to escape the winter in London.
 Beautiful spa at The Mandarin Oriental hotel in Bangkok.
 Jim Thompson house in Bangkok  
 Afternoon tea in the cute back garden of kalapela, Chiang Mai.
 Different textured trees at Queen Sirikit botanic garden.
 Fah Lanna Spa in Chiang Mai.
 Love the asian simplicity in this boutique hotel and restaurant Rachamankha, Chiang Mai.
 I was on an orchid farm in Chiang Mai. Found this corner of chaotic plants/flowers more beautiful than the rows of orchids strung up.
 Love the quirkiness and tranquility of this courtyard at Hotel Ping Silhouette. 
 ...And its stylish interiors.
 On the fields of the four seasons hotel in Chiang Mai. Felt I was in the beautiful Thai countryside even though it was a little bit artificial.  
 On the last day it was a bit windy, so we decided to fly our kites. Mine of course is pink batman.
Like this post? Head over to our Pinterest page or follow us on Instagram, Facebook and Twitter to see more travel pics…
See Comments