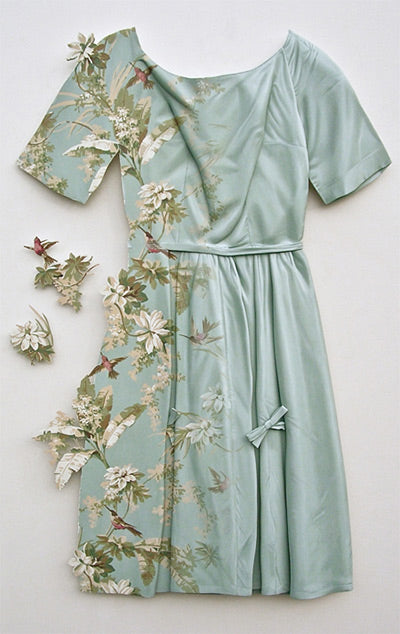 Whilst scrolling through the endless DIY's, decadent desserts and luxury home interiors on Pinterest, I came across the intriguing work of American artist, Ron Isaacs.
 Ron creates extravagant, sculptural garments based on a style called Trompe-l'œil, an art technique where things are painted in a way that makes them look like real object. Starting with Finnish birch plywood, he builds constructions that are then painted in a trompe l'oeil fashion, creating the illusion that the shirts, dresses, and flowers are gently swaying in the wind. Isaacs excels at capturing the subtle details that make these sculptures believable.
 "

I could use real objects to make assemblages, installations, or collages, but that's too direct. My basic technique of building elaborate relief constructions of Finnish birch plywood and painting them in trompe l'oeil fashion has its own deep satisfactions of process and problem- solving, but it also serves as a means to understanding the objects. " – Ron Isaacs These delicate optical illusion pieces of art immediately caught my attention.
Like this post? Head over to our Pinterest page or follow us on Instagram, Facebook and Twitter to see more inspiring pictures and stories…
See Comments