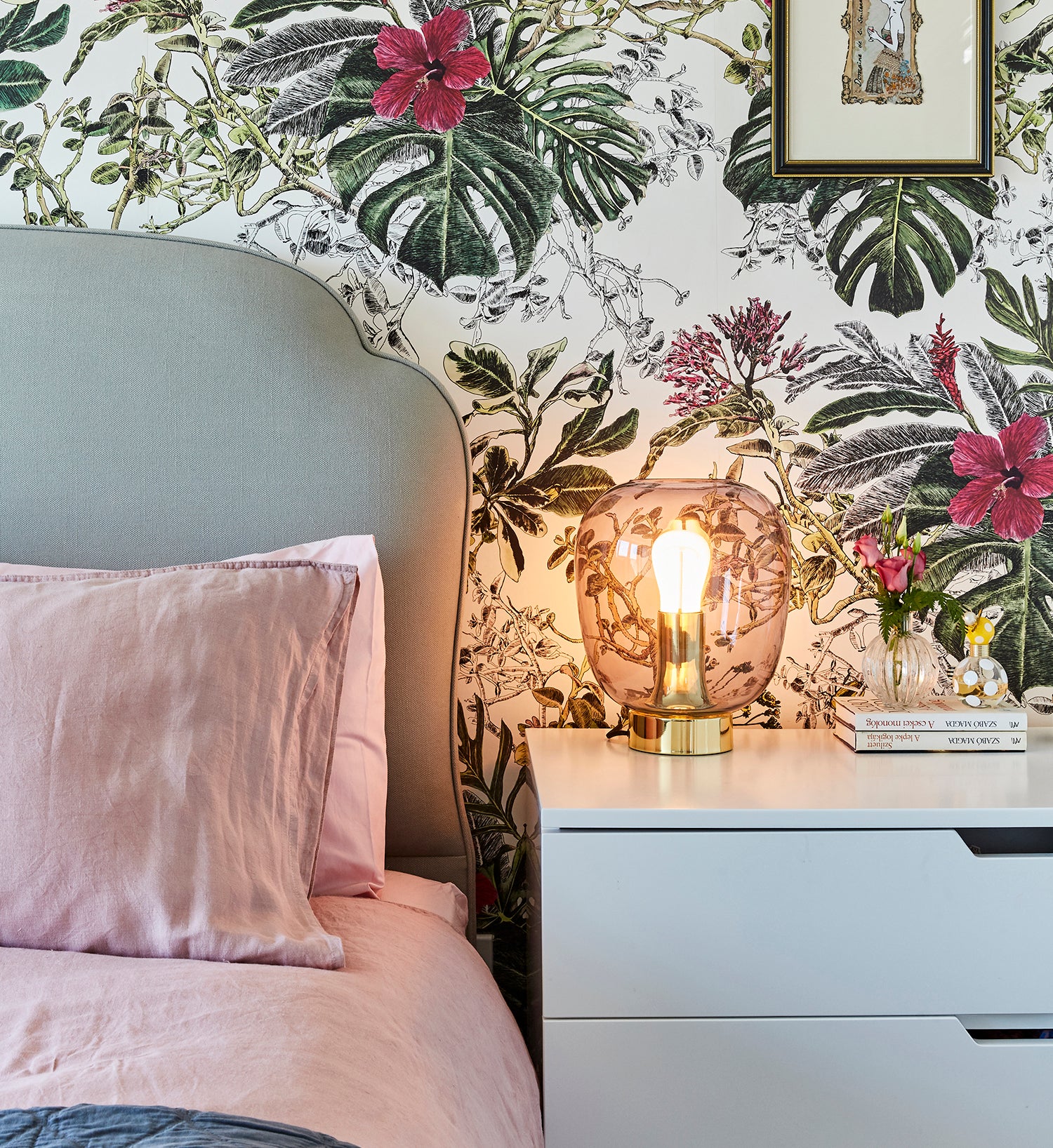 It's an understatement to say that we're big fans of MADE here at Sian Zeng. Upon spying the Edelweiss Desk at a press launch a few years ago, we were instantly smitten. Since then, owner Sian's home has become a treasure trove of MADE pieces, each one a beautifully designed, on-trend and affordable find that looks great in her East London flat.
Needless to say, Sian happily agreed when the team asked to feature her home on the MADE blog and website. As the team toured Sian's home, asking her questions about decorating and design, we started thinking: which MADE furniture pieces would we pair with our Sian Zeng wallpaper?
Well, this blog post is here to help. Now that you know which paint colours to choose, here is the second step in decorating your home with Sian Zeng wallpaper: styling with furniture.
And if you're still stuck for styling ideas, visit our Inspiration Room, full of how stylists, designers and readers incorporate Sian Zeng wallpaper into their homes.
Winter Snowdrift: Style with the Austin Floor Lamp
Why does Sian love this combination? "The brass Austin floor lamp contrasts beautifully against the soft grey of the Winter Snowdrift wallpaper." If you really want to get Sian's look, the Gracie Sofa in Vintage Pink Velvet offers the dreamiest combination with those floating clouds.
Hua Trees in Grey: Style with the Range Coffee Table
We think the Range Round Coffee Table in Dark Stain Ash and Brass looks great with our Hua Trees Mural Wallpaper in Grey. In fact, we like it so much that we used this pairing in our Hua Trees wallpaper photo shoot. Perfect for a calm, neutral living room with added flair.
Tropical Bloom: Style with the Viola Cotton Sateen Bedding
What better way to enjoy your Sian Zeng wallpaper than in bed? Sian uses the Summer Tropical Bloom wallpaper as a feature for her bedroom. Such a bold print requires simpler bedding; MADE's Viola Cotton Sateen Bed Set in Dark Blush is the perfect paired-down pink to compliment it. Throw on the Brisa Bedspread in Grey for added depth.
Our Other Favourite MADE Pieces
One of Sian's favourite MADE finds for her home is the Frame Armchair in Blush Cotton Velvet. We think it'd look soft and beautiful against the Classic Mountains Wallpaper in Grey Pink (on sale).
Sian has the Edelweiss Desk in her bedroom against a few leafy, inspirational pictures she's collected over the years. Get a similar look by using Sian's Spring Wild Rain wallpaper.
Special thanks to MADE and Veerle Evens for all images of Sian's home.
Do you own any MADE furniture pieces? Have you paired them with your Sian Zeng wallpaper? We'd love to feature you on our Inspiration Room! Please get in touch.
See Comments