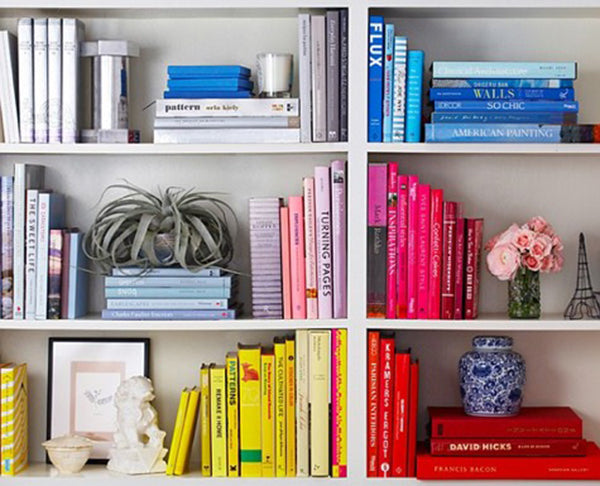 While we are all guilty of being disorganised in one way or another, being organised at home actually has numerous health benefits. By organising your home, you are organising your mind, as well as reducing stress and increasing 'me time'. First things first: DECLUTTER. Say goodbye to the unnecessary items you have been hoarding just because you 'never know when you might need it'. Say goodbye to clothes that haven't been worn in the past year; if there is one thing I learnt while watching the movie 'Confessions of a Shopaholic', it is to ask yourself "Do I need this?"  
It may seem like an arduous task (especially when you'd rather be spending the time shopping for clothes you will actually wear), it will be worth it. Now pat yourself on the back and move on to stage two! The key to a healthy organised home is storage. Over at Sian Zeng, we have been pinning a few of our favorite Super Organised Home Ideas. Here are a few creative storage ideas and products we think you'll like:
 This DIY Jewellery Board from Whippy Cake Blog is a crafty project that is both decorative and functional.
 Blogger Diane, from In My Own Style, defied the initial function of her coat closet, turning it into a pantry: this is a perfect solution for those living with minimal kitchen storage.
 Buying an in-closet storage holder can be a worthy investment for keeping stationery and odds and ends in good condition and well hidden, plus if it looks as good as the one in this picture, you might just fancy keeping that door open for all to see. I found this one on the Better Homes and Gardens website.
 Office and desk spaces scream creativity and are always so personal - I think you can tell a lot about a person from their desk. This image I found on Southern Refresh Blog is simple and neat, featuring quirky elements and affordable methods of storage that you can easily create yourself.
See Comments