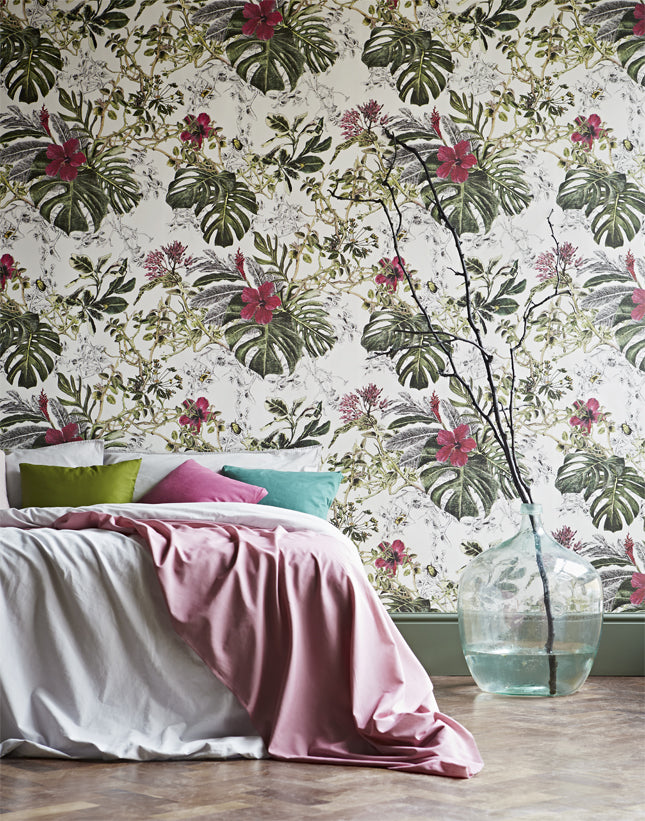 We are very pleased to announce the official launch of the Sian Zeng
Seasons
Collection! This brand new wallpaper collection for 2015 captures the ethereal beauty of the changing seasons with wide width wallpapers in bold, dramatic designs that will immerse your home with the wonder of each season. Discover the
seasons
with our new wallpaper collection.
Spring Wild Rain
A colourful, painterly blur inspired by lush foliage drenched in a fresh spring shower.
Summer Tropical Bloom
Jewel-tone beetles make their home in a backdrop of vivid summer blooms and dense tropical forest.
Autumn Cloud Forest
A faded dreamworld of fluttering winged seeds and plants nestled amongst the autumn clouds.
Winter Snowdrift
A silent snowstorm frosts the winter sky with an enchanted, glistening blanket.
To celebrate the launch of the
Seasons
collection these wallpapers are available to pre-order with £100 off the standard price.
Pre-order
now to make the most of this exclusive offer and receive your wallcovering by early March at the latest. If you would like to try out one of the wallpapers from the Seasons Collection A4
samples
are now available. Photography:
Jon Day
Styling:
Charlotte Love
See Comments