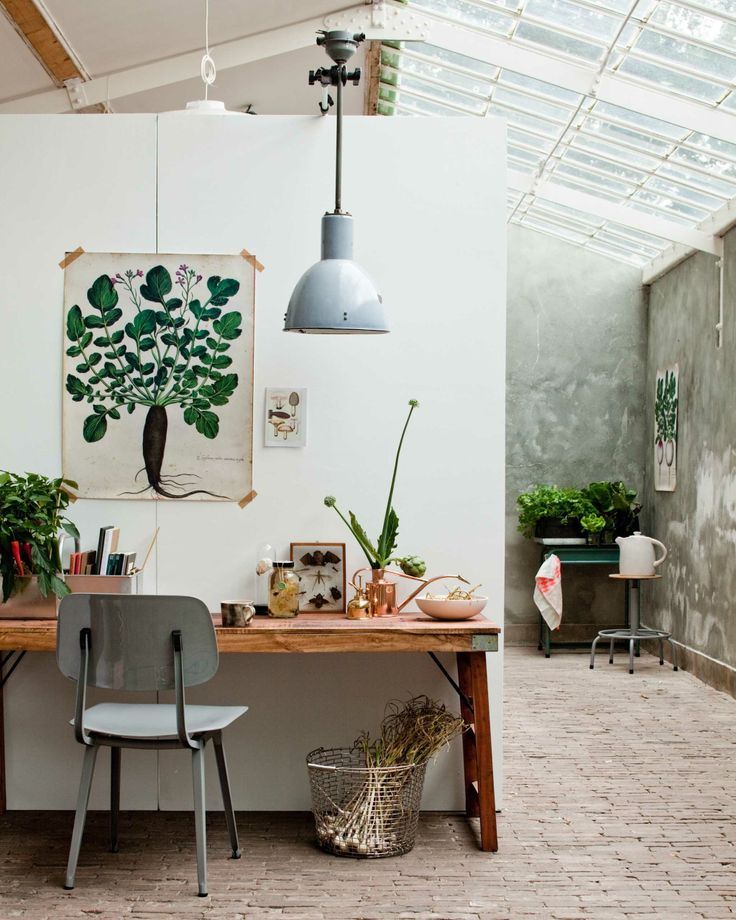 There will come a time when your home may need a bit of a refreshment, and however tempting it may be to do a big overhaul and re-decoration, sometimes all you need is to add a couple of small touches to liven up your home. We feel that plants are the perfect solution. All you need is a splash of inspiration and you will be well on your way.
 We came across this quaint bathroom on the
Modern Diary Blog
which has been transformed into a bright jungle of beautiful green succulents, with plants hanging and sprouting from every surface. This might be a bit overwhelming for some, however having just one or two plants in a bathroom can add a lovely air of freshness.
 This beautiful living room, designed by
Marina Linhares
was featured on the
homify
website in the section
'living room ideas'
. We love how the outdoors has really been considered and incorporated into this space, making fantastic use of the glass panel georgian style windows.
 We simply love this image at
Sian Zeng
, a discovery made over at
The Jungalow Blog
. The mixture of sea green tiles, wooden shelves and pops of bright green foliage creeping over the edges make for a homely and clean setting. If you decide to grow herbs in your kitchen, it will not only look and smell beautiful, but you will have the added culinary benefits as well.
 The interesting placement of the different plants, with sizes ranging from big leafy succulents to baby cacti, makes for a lovely, fresh hallway, that is a bit different from all the rest! We came across this stunning photo taken by Julia Robbs through
Refinery 29
's blog post '
How To Decorate Like A Design Pro
'.
 And finally the workspace. Studies show that tasks performed while under the calming influence of nature are performed better and with greater accuracy, yielding a higher quality result. So get potting your office plants for a productive and positive atmosphere. If you're ever worried about plant care, Cacti and succulents are your perfect plant match, as they are very low maintenance but still beautiful and bright. Don't forget to check out our
Pinterest page
where we have pinned a wide variety of inspirational images and ideas.
See Comments