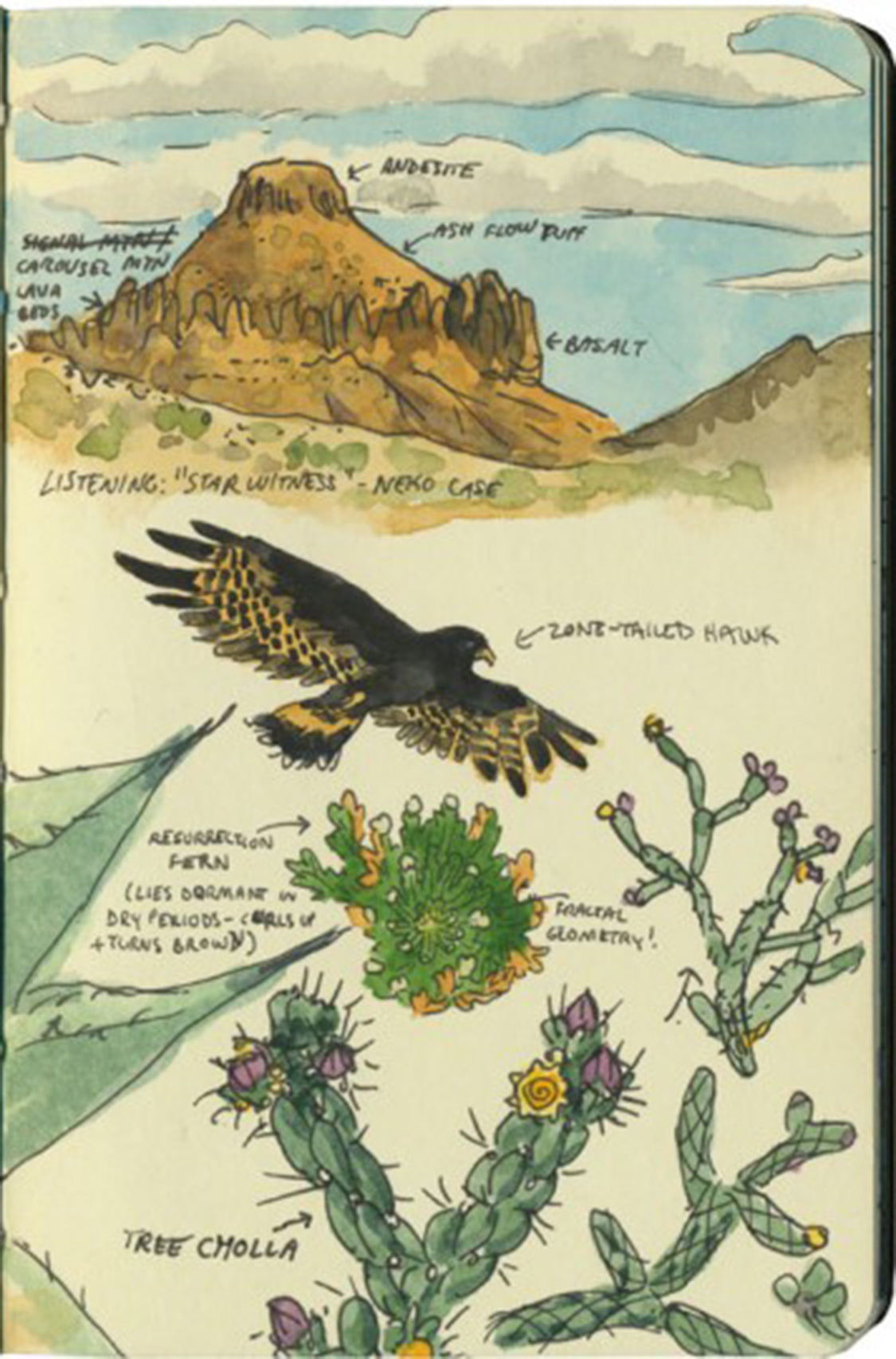 Chandler O'Leary
is an illustrator and lettering artist living in Washington with her tailor husband, but her life is far from average! Both Chandler and her husband are avid travellers and journey to all types of destinations when they are on the road. Journaling your travels has been a popular thing to do for many years through writing and photography, but Chandler brings her love of travel and creativity together, documenting her road trips through illustration! With her sketchbook at hand she produces hundreds of drawings that she posts on her blog. It was especially her trip to
Big Bend National Park
that got me inspired; pages filled with desert landscapes and plants in bloom!
 Desert florals have me completely captivated; the striking colours against the sand is a wonderful colour palette for the home, giving us inspiration just in time for Spring. I think our dinos would feel right at home in these settings!
Tyrex Dressed Magnet
Diplo Dino Magnet
Arrhino Magnet
Chandler's idea to document her road trips through drawing is a great idea and will be something exciting to look back on over time or even for future projects. Next time I am away, I know I will definitely be taking my paints and sketchbook!
See Comments