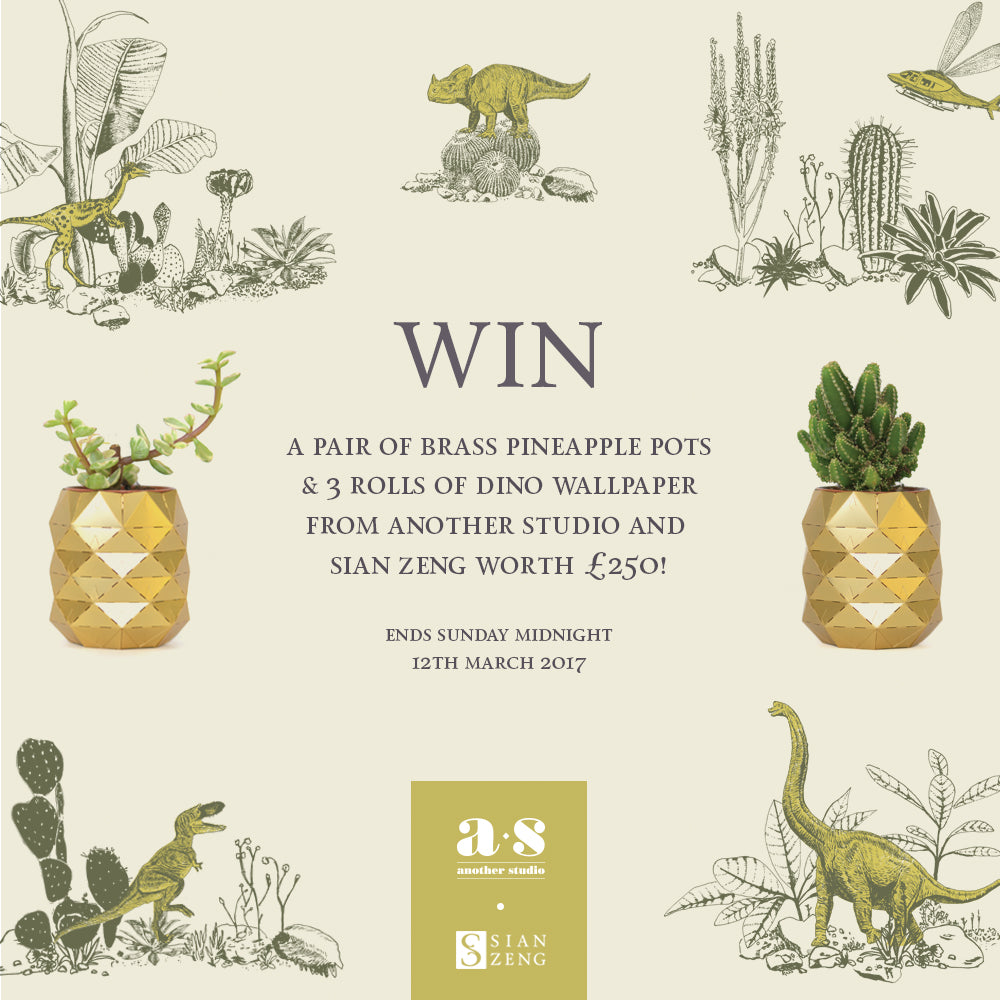 This month we have teamed up with design company 'Another Studio' to offer one lucky person the chance to win our desert themed prize, which includes a pair of pineapple cactus pots plus three rolls of Dino wallpaper worth £250!
These stylish geometric pots filled with succulents and cacti from Another Studio perfectly compliment our whimsical Dino wallpaper.
To enter, simply sign up to both companies' newsletters below.
​
Sian Zeng & Another Studio
Another Studio is a craft-design practice creating original products for the desk, home, and workplace. Inspired by origami their work challenges and innovates the use of sheet material, be it wood, metal, paper or plastic. With complicated folds and cut lines, they transform flat into a three-dimensional form.
They produce a diverse range of products, ranging from page markers to pendant lights which reflect urban landscapes and architecture. Combining traditional techniques with modern production processes, they create their stunning interior accessories and lighting in their central London Studio.
As described on their website:
At the heart of our studio is the notion that a creative idea combined with playful material exploration will result in brilliant designs.
Take a look at some of their products below, or visit their website:
See Comments